An Andrews family trad for boxing day - take all the veg and potato left overs (healthy) and fry them in butter to make a huge mound of bubble and squeak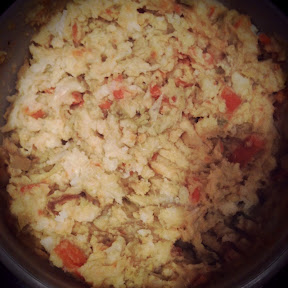 Serve with chips (just in case the b&s which includes mash and roast potatoes isn't enough non complex carbs for you) and leftover turkey and ham.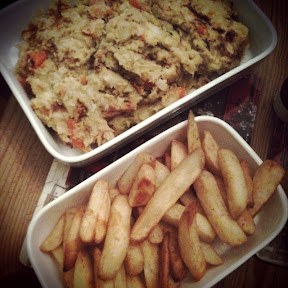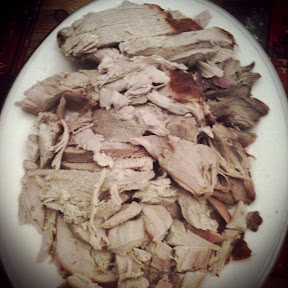 As you can see lots of leftover turkey. Ron doesn't like it "I prefer chicken. And I don't even like that" and even Milly was eating round it in her bowl.
Pigs in blankets are a welcome addition as are the 3 different types of stuffing - one of which is pork and leek which takes the meat count of this dine up to five. FIVE!!!! I've never quite worked out why we have so many stuffing options but I gave all three a whirl.
Serve with pickles, chutneys and Ron's homemade pickled onions #betterthangarners
After consuming a nap is recommended. And a couple of Rennies. Northern food at its best.
Posted using BlogPress from my iPhone