After a stressful journey home involving tears at the tube station (long story) i was welcomed into kozee kottage by a three course meal created by the Snake -starting with...sugar snaps and low fat houmous. A modest course it has to be said but as the chef said quite rightly "I know my audience". Plus, the boy deserves points for presentation alone!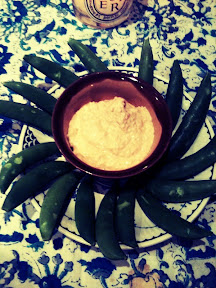 Next up monkfish wrapped in crispy pancetta with creamed spinach and asparagus. Totes delish.
Washed down with... A large glass of Robinsons apple and blackcurrant (and what?)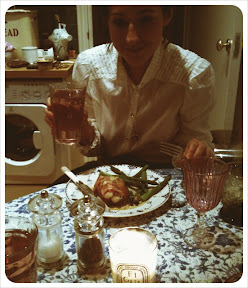 Lastly yoghurt with figs, berries and honey, served in a soup bowl - hey the chef's inventive, don't worry about it.
Finished and full. But with enough energy to recreate the Marc Jacobs campaign featuring Victoria Beckham. Hey, I don't work in fashion for nothing.
Hello 29.....
Posted using BlogPress from my iPhone