Sats morn and Kozee Kottage could've been mistaken for an American diner after I'd whipped up organic buckwheat pancakes with crispy bacon and maple syrup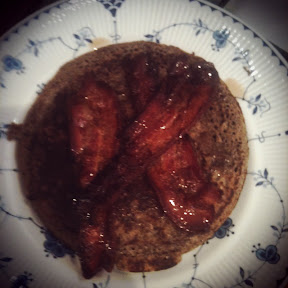 Admittedly not the most attractive dish but delicious nonetheless.
Then Pegleg and I crutched our way to Westfields Stratford (still horrific by the way) to get our free Yoo Moo frozen yoghurts (thank you lovely pr's)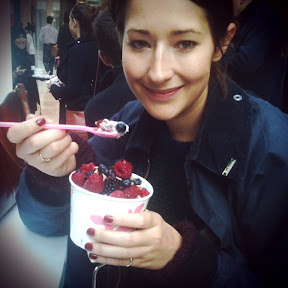 Delicious as always. Gotta love a frozen yoghurt - and they taste even better when they're free.
Posted using BlogPress from my iPhone