Best Change Studio lunch ever!
So here goes....
Roasted tomatoes, broccoli and green beans with poppy seeds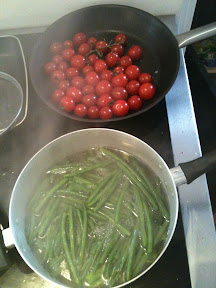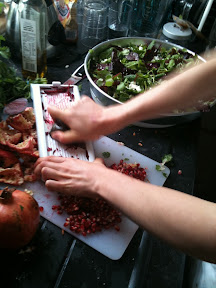 (check out that for an action shot)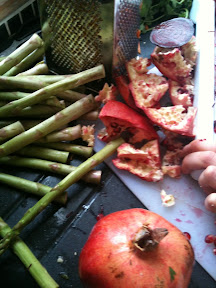 'prep' shot.
Alongside a griddled asparagus, carrot and sesame seed salad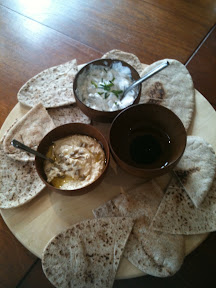 Toasted pittas with 3 x dips
Breadcrumbed salmon and lemon wedges (just as well I'm shooting today not the Wheato Downie)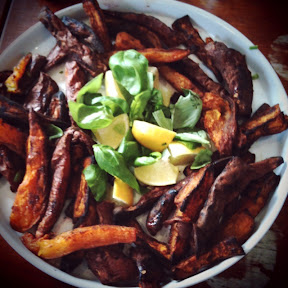 Paprika sweet potato chips (posh)
And a pomegranate, feta and beetroot salad (perfs for me, I'm a superfood lover innit)
Phew!! As you can imagine stuffed bellies all round. Even the models had a good old chow down (damn those fast metabolisms)
10/10 - cheers to Change!!
And a big thumbs up from the hottest photographer in London (as well as Jon and Mike Mills of course)
The Fenner....
Posted using BlogPress from my iPhone